Ship your coffee with Algrano!
You built a relationship with a grower or with a roaster and you're looking for a safe, easy and costs efficient solution? Instantly calculate how much it costs to ship your coffee within one of our next containers leaving!
3 einfache Schritte zum Versand Ihres Kaffees
Es dauert nur ein paar Minuten, um ein Kostenvoranschlag zu erhalten!
Versendung auswählen

Wählen Sie eine unserer Versendungen aus, um den Kaffee vom Ursprungshafen in das Ihrer Rösterei nächstgelegene Lagerhaus zu bringen

Versandkosten berechnen

Geben Sie weitere Informationen über Ihren Kaffee sowie die beteiligten Parteien an und wählen Sie einen Exporteur aus, um einen Kostenvoranschlag anzuzeigen

Bestellen Sie Ihre Versendung

Teilen Sie uns mit, dass Sie den Kaffee verschiffen wollen, und wir kümmern uns um den Rest.
Shared shipments
Für kleinere Kaffeelots
With the Farm Gate price, use the calculator to get a precise quote of the costs to bring the coffee from the port of origin to the closest warehouse of the roaster.
Kostenvoranschlag anfordern
Dedicated shipments
Für größere Kaffeelots
You built a relationship with a grower or a roaster and would like to ship it in your own dedicated shipment? Submit your request below and we will get back to you with a quote.
Kostenvoranschlag anfordern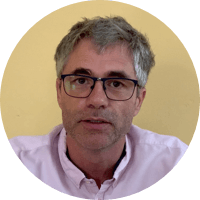 We have great relationships with a variety of roasters in a variety of European countries but we aren't able to ship small quantities like four or eleven bags to these roasters in different countries. We're very glad to work with Algrano. Not only do they do the logistics for us but they are also a great partner when we need advice, when we have questions and they have the trust of many of our roastal partners. So I can warmly recommend you to work with Algrano as well.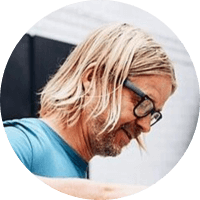 Now we have several different shipments with Algrano. One is from Colombia and there we have some small micro lots. I asked Algrano if they have any containers coming, and they did, and we got their exporter together with my exporter, it seemed to work fine. Actually last year, from the same exporter, I tried to do what they are doing, I facilitated a lot of the different lots with different roasters. We had coffee from so many farmers, I think we had 30 different lots, and I then shipped them out to 10 different roasters, all in Germany, and I just realised how much work that is, what Algrano is doing, and I just realised it's not part of my core business to do that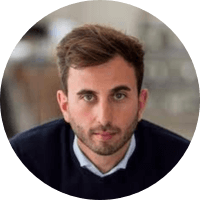 Logistics has remained a major blocker for growers to be able to successfully build relationships with roasters. In the 21st century it cannot be that logistics remains such a pain. At Algrano, we want to remove this barrier by providing transparent information on costs and establish processes to make transporting coffee as easy and hassle free as possible. We want to enable growers and roasters to focus on the coffee and its quality, while all the logistics and administrative pain is covered and made easy for them
Frequently Asked Questions