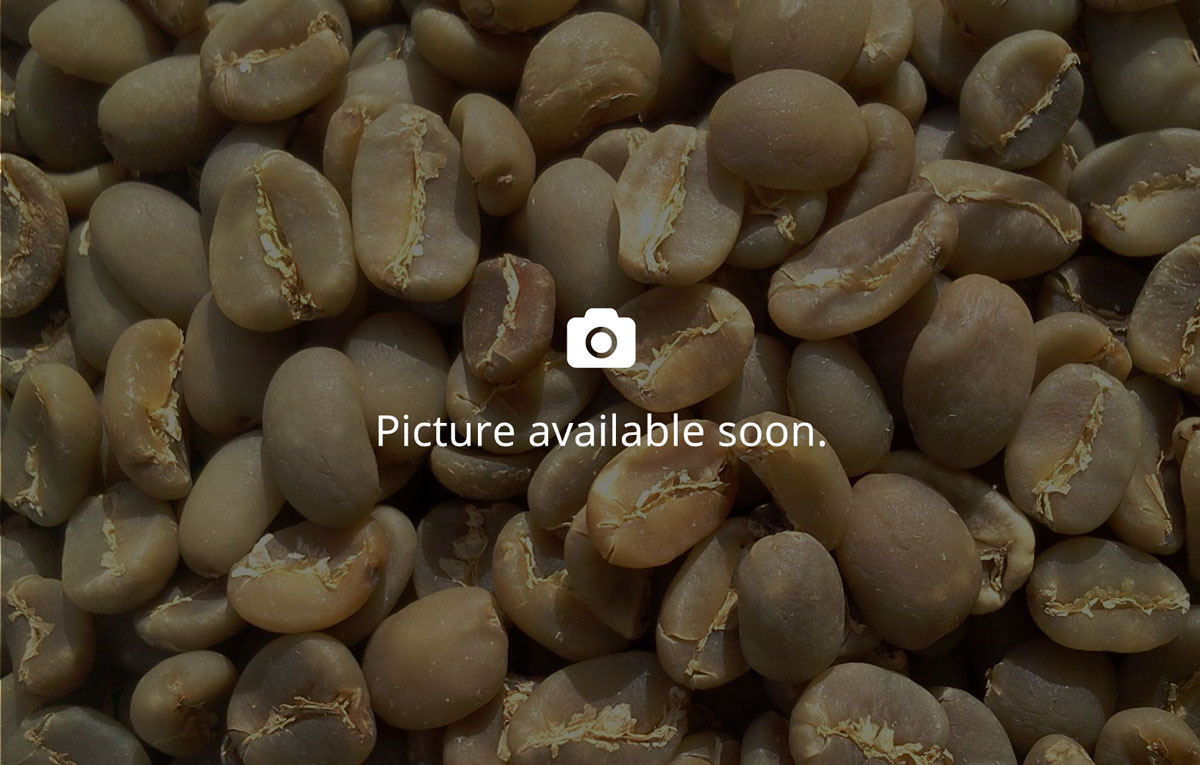 CR-78-202006
Past harvest
Hacienda Candelaria, SHB Fancy (RFA)
$2.4251 USD / kg

FOB

Conventional (no certification)
Origin

Altitude range

0m - 3500m

Harvest period

June, 2020 - June, 2020

Seller's cupping score (SCA)

60.0 points
There are no shared shipments for this coffee
For large orders, you can request a shipment and we would be happy to organise a custom shipment for you
Samples are unavailable
Shared shipments unavailable
Custom shipments unavailable
Doorstep delivery unavailable

We are unable to arrange delivery to your roastery
Produced & offered by

Coricafé SA
Costa Rica
Mill
Rainforest Alliance, C.A.F.E practices
11 sales on Algrano
2 Average orders per roaster
7 Roaster relationships
Seller relationships with Roasters in
Trusted by
Don Uwe, our founder, arrived to Costa Rica from his native Germany in 1959 . Decades later in recognition to a life devoted to the coffee business he was awarded the highest honor that the coffee community in Costa Rica can present to one of its members, The Medal to the Coffee Merit. Coricafe still adhere to the strong ethic that Don Uwe used as a pillar of his enterprise building. Eric was born into coffee and after finishing his education in Germany he joined the family business in 1987. Conscious of the responsibility that comes with assuming the challenge of perpetuating the leadership role of Coricafe among the changing environment of our industry, he is the current President of the Costarrican exporters association having served also in the Board of Directors of the Costa Rica Coffee Institute (ICAFE) We are proud of the professionalism of all the members of our team and above all of the passion that we all share for what we do. We serve after all the leading roasters of the world, helping them bring to the most demanding consumers the unique flavor of Café de Costa Rica.
Translate
Coffee Quality Evaluation
Algrano (Pending)
Cupped: N/A

Seller (Pending)
Cupped: June, 2020

SCA Score

Algrano (Pending)

-

Seller (Pending)

60.0
Key flavor notes

Algrano (Pending)

-

Seller (Pending)

-

Quality comment

Algrano (Pending)

-

Seller (Pending)

-
FAQ
---
Shipping
Once the ordering period ends we will consolidate all coffees in a shared container. During transport, your coffee is fully insured. We will keep you informed about the shipment status.
Upon arrival of the coffee at the warehouse, you can choose between 2 delivery modes:
Doorstep delivery: We will take care of transport to your roastery. We will provide your coffee fully insured until it is ready for unloading from the truck at your roastery.
EXW (ex. warehouse) means that we will provide the coffee ready for pick-up at the terminal of the warehouse. You are responsible for organising transport and insurance from the warehouse to your roastery.
Currently, we can deliver coffee anywhere in Europe, except Hungary. For all European buyers, the coffee will be provided custom cleared in any case. Roasters in Switzerland choosing EXW will be responsible for customs clearance.
Currencies
When calculating price, you can select your preferred currency: USD, CHF, EUR, or GBP.
2 payment methods are accepted on Algrano:
1. Buy now, pay later
Pay your coffee after its delivered in Europe. This option generates an additional fee, displayed in the shopping cart.
3. Pay 10 days after placing the order
We will send you a 10 day invoice straight after you placed your order.