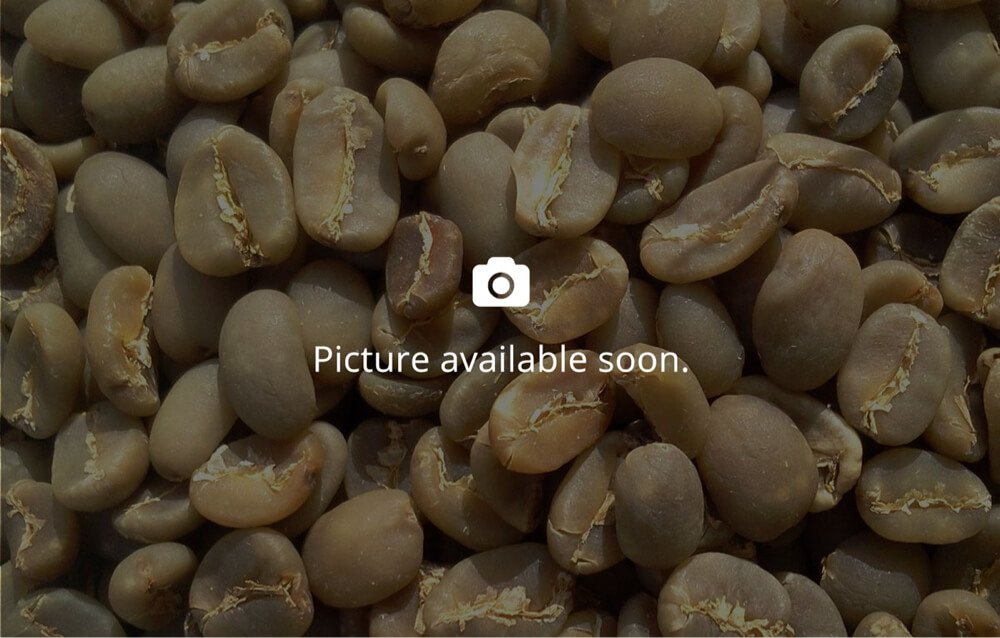 La Planada
$8.37 USD / kg

FOB

Conventional (no certification)
Origin

Variety

Villa Sarchi

Process type

Semi-Washed

Altitude range

1600m - 1600m

Harvest period

February, 2016 - February, 2016

Seller's cupping score (SCA)

85.5 points
Samples are unavailable
Shared shipments unavailable
Custom shipments unavailable
Doorstep delivery unavailable

We are unable to arrange delivery to your roastery
Produced & offered by

Finca Los Manantiales
Costa Rica
Single farm
1 sales on Algrano
1 Average orders per roaster
1 Roaster relationships
Seller relationships with Roasters in
Ubicada a 1650 msnm en el caserío de Lourdes de Naranjo, formamos parte de lo que se denomina Valle Occidental. Todos nuestros colaboradores permanentes tienen acceso a servicios de salud, educación y cobertura de riesgos de trabajo. Algunos viven en casas de la finca o son miembros de las familias que habitan en las cercanias. La variedad predominante en nuestra finca es Villa Sarchi aunque también tenemos lotes de Caturra y Catuai rojo y amarillo y algo de Villalobos. En nuestro entorno se han generado prácticas culturales de cultivo y proceso, que junto con las condiciones de clima y suelo, han dado como resultado el hecho de que cuatro fincas de vecinos cercanos, resultaramos ganadores de primer lugar del concurso Taza de Excelencia, siendo la nuestra la primera en 2008. Para el control de malezas no usamos herbicidas y tenemos como política usar solo productos de banda verde, para mantener la mejor relación posible con el medio ambiente, según nuestras posibilidades.
Translate
Coffee Quality Evaluation
Algrano (Pending)
Cupped: N/A

Ricardo Azofeifa (Seller)
Cupped: N/A

SCA Score

Algrano (Pending)

-

Ricardo Azofeifa (Seller)

85.5
Key flavor notes

Algrano (Pending)

-

Ricardo Azofeifa (Seller)

-

Quality comment

Algrano (Pending)

-

Ricardo Azofeifa (Seller)

-
FAQ
---
Shipping
Once the ordering period ends we will consolidate all coffees in a shared container. During transport, your coffee is fully insured. We will keep you informed about the shipment status.
Upon arrival of the coffee at the warehouse, you can choose between 2 delivery modes:
Doorstep delivery: We will take care of transport to your roastery. We will provide your coffee fully insured until it is ready for unloading from the truck at your roastery.
EXW (ex. warehouse) means that we will provide the coffee ready for pick-up at the terminal of the warehouse. You are responsible for organising transport and insurance from the warehouse to your roastery.
Currently, we can deliver coffee anywhere in Europe, except Hungary. For all European buyers, the coffee will be provided custom cleared in any case. Roasters in Switzerland choosing EXW will be responsible for customs clearance.
Currencies
When calculating price, you can select your preferred currency: USD, CHF, EUR, or GBP.
2 payment methods are accepted on Algrano:
1. Buy now, pay later
Pay your coffee after its delivered in Europe. This option generates an additional fee, displayed in the shopping cart.
3. Pay 10 days after placing the order
We will send you a 10 day invoice straight after you placed your order.