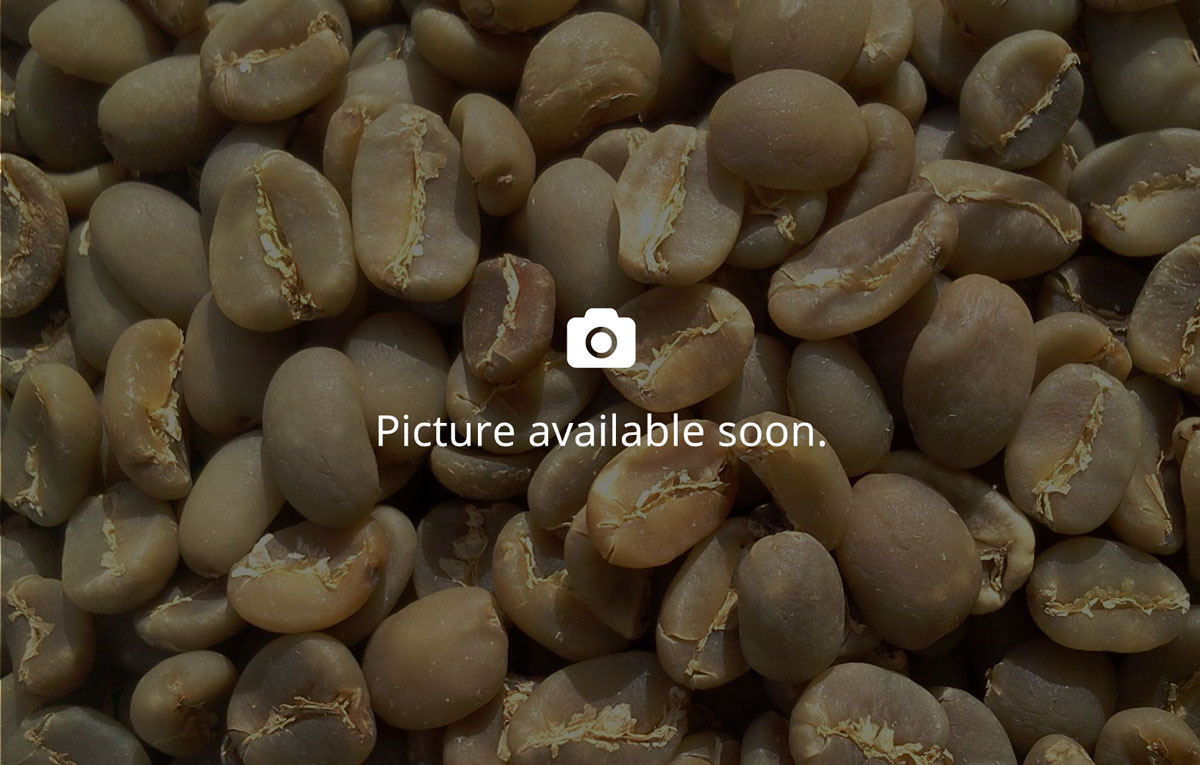 SV-45-202001
Past harvest
Pacas Natural
$5.2305 USD / kg

FOB

Conventional (no certification)

$5.4014 USD / kg

FOB

Rainforest Alliance
Origin

Variety

Pacas

Altitude range

1140m - 2500m

Harvest period

January, 2020 - January, 2020

Seller's cupping score (SCA)

83.0 points
There are no shared shipments for this coffee
For large orders, you can request a shipment and we would be happy to organise a custom shipment for you
Samples are unavailable
Shared shipments unavailable
Custom shipments unavailable
Doorstep delivery unavailable

We are unable to arrange delivery to your roastery
El Salvador
Mill
Rainforest Alliance
9 sales on Algrano
9 Average orders per roaster
1 Roaster relationships
Seller relationships with Roasters in
Traditional coffee family w/ quality focus
Our family has been producing coffee since the 19th century when José Rosa Pacas bought his first farm in the Apaneca-Ilamatepec mountain range in El Salvador where he planted Bourbon varietal trees. Six generations later, coffee remains our true passion and inspiration, while we keep improving our methods, quality and diversity to obtain maximum excellence in coffee. In 1958, our ancestor Fernando Alberto Pacas Figueroa noticed an unusual shrub growing among bourbon coffee trees in Finca San Rafael. After consulting with friends and a thorough investigation in the University of Florida, it was determined that this was a natural mutation from bourbon coffee trees, resulting in a new coffee varietal. Nowadays, the Pacas varietal is most known for its cross with the Maragogype varietal, called Pacamara.
Translate
Coffee Quality Evaluation
Algrano (Pending)
Cupped: N/A

Cristian Arevalo (Seller)
Cupped: January, 2020

SCA Score

Algrano (Pending)

-

Cristian Arevalo (Seller)

83.0
Key flavor notes

Algrano (Pending)

-

Cristian Arevalo (Seller)

-

Quality comment

Algrano (Pending)

-

Cristian Arevalo (Seller)

Balance cup, sweet, middies acidity with tropical fruits notes
FAQ
---
Shipping
Once the ordering period ends we will consolidate all coffees in a shared container. During transport, your coffee is fully insured. We will keep you informed about the shipment status.
Upon arrival of the coffee at the warehouse, you can choose between 2 delivery modes:
Doorstep delivery: We will take care of transport to your roastery. We will provide your coffee fully insured until it is ready for unloading from the truck at your roastery.
EXW (ex. warehouse) means that we will provide the coffee ready for pick-up at the terminal of the warehouse. You are responsible for organising transport and insurance from the warehouse to your roastery.
Currently, we can deliver coffee anywhere in Europe, except Hungary. For all European buyers, the coffee will be provided custom cleared in any case. Roasters in Switzerland choosing EXW will be responsible for customs clearance.
Currencies
When calculating price, you can select your preferred currency: USD, CHF, EUR, or GBP.
2 payment methods are accepted on Algrano:
1. Buy now, pay later
Pay your coffee after its delivered in Europe. This option generates an additional fee, displayed in the shopping cart.
3. Pay 10 days after placing the order
We will send you a 10 day invoice straight after you placed your order.