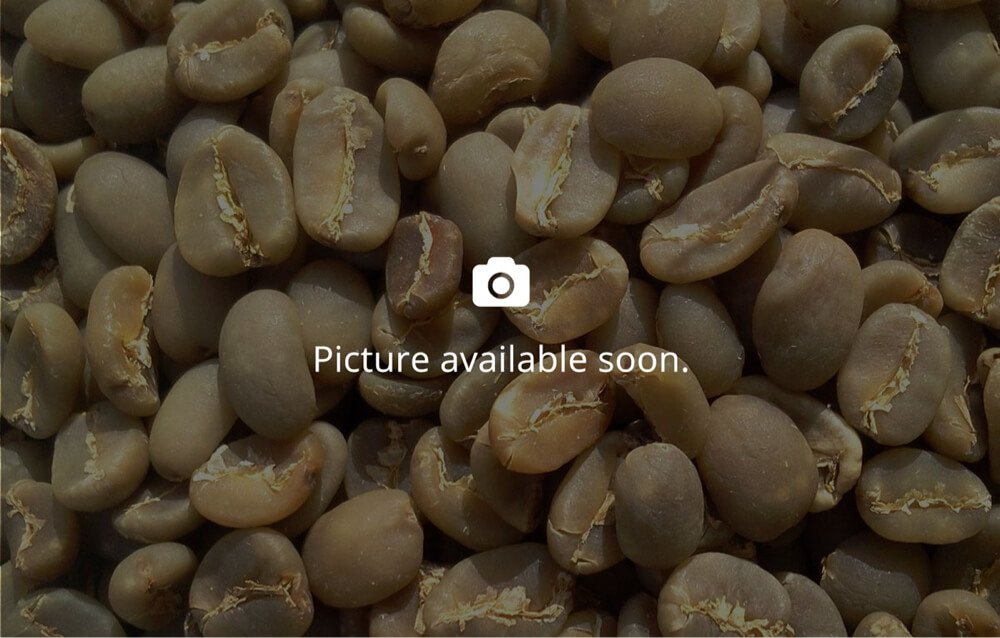 Finca San Antonio - SHG Red Bourbon
$6.658 USD / kg

FOB

Conventional (no certification)
Origin

Variety

Bourbon Red

Process type

Fully washed

Harvest period

February, 2018 - February, 2018

Seller's cupping score (SCA)

85.5 points
Samples are unavailable
Shared shipments unavailable
Custom shipments unavailable
Doorstep delivery unavailable

We are unable to arrange delivery to your roastery
El Salvador
Group of farms
4 sales on Algrano
2 Average orders per roaster
3 Roaster relationships
Seller relationships with Roasters in
Long tradition in coffee, professional, large lots
Our family grows coffee in multiple farms in the Western part of El Salvador within the Apaneca-Ilamatepec mountain range, a region known for its fertile volcanic soil. The Pacas variety was discovered in one of our farms, as well as the Bernardina. Some of our farms have been COE winners with coffees scoring above 90! Our mantra is "To love coffee as we love family". We watch it grow from seedling, we look after it, we nourish it with everything it needs to be its best. We cultivate and treasure our coffee. We believe in it. And when it grows and it is ready, we let it free to go wherever it wants, to all corners of the planet. Doesn't matter how far it goes and where it settles, we still feel it is part of us and we are proud of it. As a company, we are committed to providing our staff with good working conditions, decent wages and training. We also have an internal competition to motivate farm managers to increase the quality of the coffees. Read more about us here: cafepacas.com.
Translate
Coffee Quality Evaluation
Algrano (Pending)
Cupped: N/A

Seller (Pending)
Cupped: N/A

SCA Score

Algrano (Pending)

-

Seller (Pending)

85.5
Key flavor notes

Algrano (Pending)

-

Seller (Pending)

-

Quality comment

Algrano (Pending)

-

Seller (Pending)

Flavor Tags: naranja,melocoton,citrico,chocolate
FAQ
---
Shipping
Once the ordering period ends we will consolidate all coffees in a shared container. During transport, your coffee is fully insured. We will keep you informed about the shipment status.
Upon arrival of the coffee at the warehouse, you can choose between 2 delivery modes:
Doorstep delivery: We will take care of transport to your roastery. We will provide your coffee fully insured until it is ready for unloading from the truck at your roastery.
EXW (ex. warehouse) means that we will provide the coffee ready for pick-up at the terminal of the warehouse. You are responsible for organising transport and insurance from the warehouse to your roastery.
Currently, we can deliver coffee anywhere in Europe, except Hungary. For all European buyers, the coffee will be provided custom cleared in any case. Roasters in Switzerland choosing EXW will be responsible for customs clearance.
Currencies
When calculating price, you can select your preferred currency: USD, CHF, EUR, or GBP.
2 payment methods are accepted on Algrano:
1. Buy now, pay later
Pay your coffee after its delivered in Europe. This option generates an additional fee, displayed in the shopping cart.
3. Pay 10 days after placing the order
We will send you a 10 day invoice straight after you placed your order.