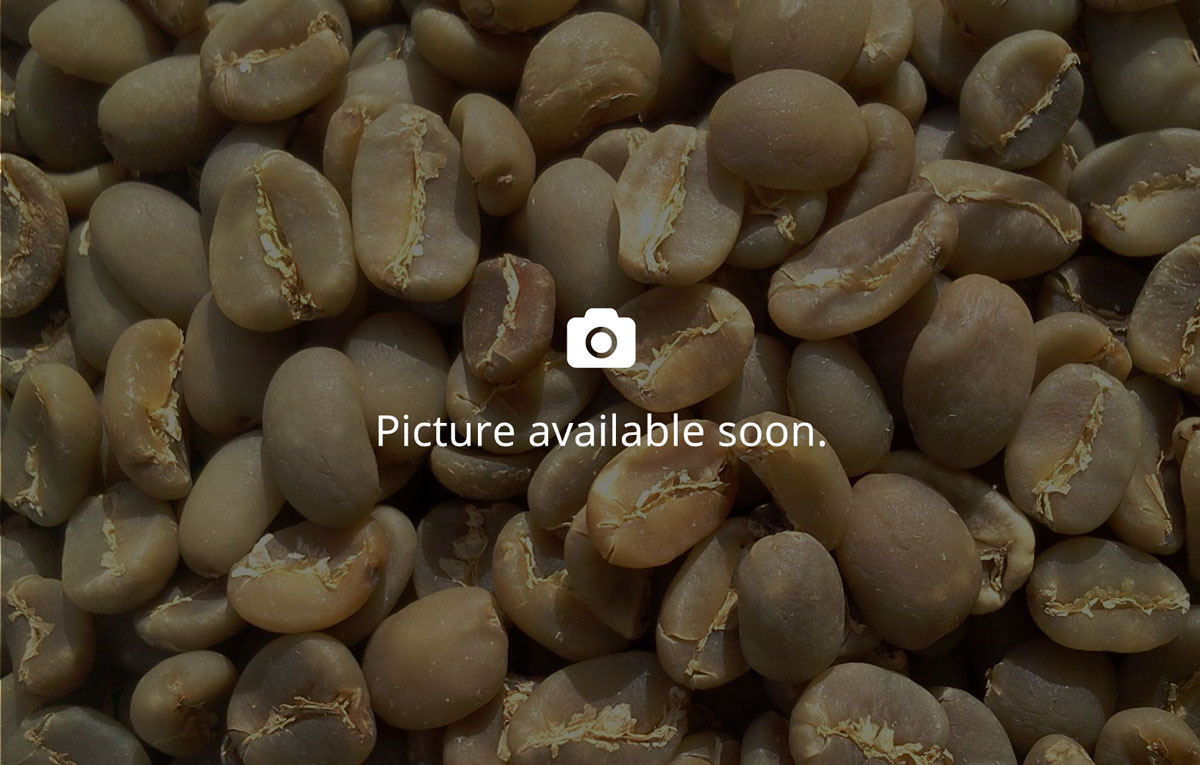 BR-97-201707
Past harvest
50825/17
$6.92 USD / kg

FOB

Conventional (no certification)
Origin

Variety

Bourbon Amarelo

Process type

Natural/Sun Dried

Altitude range

1000m - 1000m

Harvest period

July, 2017 - July, 2017

Seller's cupping score (SCA)

82.0 points
There are no shared shipments for this coffee
For large orders, you can request a shipment and we would be happy to organise a custom shipment for you
Samples are unavailable
Shared shipments unavailable
Custom shipments unavailable
Doorstep delivery unavailable

We are unable to arrange delivery to your roastery
Produced & offered by

Sítio Da Pedra
Brazil
Single farm
FairTrade
0 sales on Algrano
O Sítio da Pedra, de propriedade de Sérgio Dias de Castro, encontra-se localizada em Campanha, cidade situada no sul de Minas Gerais que está inserida na Serra da Mantiqueira, principal região produtora de cafés do Brasil. A fazenda recebe este nome por abranger uma bela e extensa formação rochosa, de aproximadamente 1 hectare. A Fazenda é reconhecida desde 2007 pelo Certifica Minas. Em 2016 a Fazenda recebeu a certificação FAIRTRADE.A produção de cafés nesta propriedade está de acordo com as melhores práticas sustentáveis. The Sítio da Pedra(or "Farm of the Stone") was named after a 1-ha rock formation located right at the middle of the property. Geographically, stands tall in a region known by its high quality specialty coffees called Mantiqueira de Minas. In 2007, Sitio da Pedra was certified trough The Certifica Minas and in 2016 the certification extend to FairTrade. The farm follows sustainable practices, environmental stewardship and native forest conservation.
Translate
Coffee Quality Evaluation
Algrano (Pending)
Cupped: N/A

Helivaldo Ferreira de Castro (Seller)
Cupped: N/A

SCA Score

Algrano (Pending)

-

Helivaldo Ferreira de Castro (Seller)

82.0
Key flavor notes

Algrano (Pending)

-

Helivaldo Ferreira de Castro (Seller)

-

Quality comment

Algrano (Pending)

-

Helivaldo Ferreira de Castro (Seller)

Café direto da lavoura, lavado, seco apenas ao sol.
FAQ
---
Shipping
Once the ordering period ends we will consolidate all coffees in a shared container. During transport, your coffee is fully insured. We will keep you informed about the shipment status.
Upon arrival of the coffee at the warehouse, you can choose between 2 delivery modes:
Doorstep delivery: We will take care of transport to your roastery. We will provide your coffee fully insured until it is ready for unloading from the truck at your roastery.
EXW (ex. warehouse) means that we will provide the coffee ready for pick-up at the terminal of the warehouse. You are responsible for organising transport and insurance from the warehouse to your roastery.
Currently, we can deliver coffee anywhere in Europe, except Hungary. For all European buyers, the coffee will be provided custom cleared in any case. Roasters in Switzerland choosing EXW will be responsible for customs clearance.
Currencies
When calculating price, you can select your preferred currency: USD, CHF, EUR, or GBP.
2 payment methods are accepted on Algrano:
1. Buy now, pay later
Pay your coffee after its delivered in Europe. This option generates an additional fee, displayed in the shopping cart.
3. Pay 10 days after placing the order
We will send you a 10 day invoice straight after you placed your order.