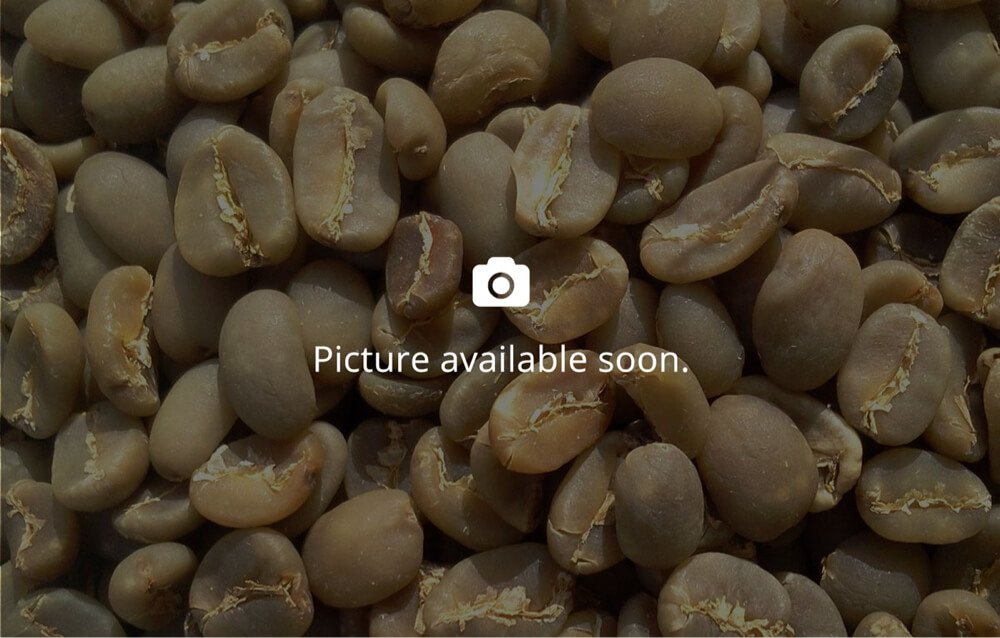 Red and Yellow Catuaí - Pulped Natural - Lot 189/20
$5.00 USD / kg

FOB

Conventional (no certification)
Origin

Variety

Red Catuaí, Yellow Catuaí

Process type

Pulped natural

Harvest period

June, 2020 - June, 2020
Samples are unavailable
Shared shipments unavailable
Custom shipments unavailable
Doorstep delivery unavailable

We are unable to arrange delivery to your roastery
Brazil
Single farm
Organic, Rainforest Alliance, UTZ Certified, 4C
6 sales on Algrano
2 Average orders per roaster
4 Roaster relationships
Seller relationships with Roasters in
Organic blends & single-variety lots
Os irmão Dutra — Ednilson Alves Dutra e Walter Cesar Dutra — atuam há 35 anos no agronegócio e em todos os segmentos da cadeia produtiva do café. Os negócios da família começaram na década de 40 quando José Dutra Sobrinho — pai de Ednilson e Walter — começou o cultivo em Minas Gerais. Os irmãos são produtores de cafés especiais e orgânicos especiais que são sinônimo de qualidade e diferenciação, dentro e fora do país. Produção do café por meio de processos totalmente artesanais. Os cafezais são plantados em curva de nível, protegendo as nascentes. São utilizado o cultivo de abacates para conter os ventos e manter o equilíbrio das lavouras. No processamento é reutilizada a água que é tratada e também energia solar no despolpamento do café. Todo resíduo que é gerado é transformado em compostagem e volta para lavoura como adubo orgânico. Há também uma área totalmente orgânica, que utiliza o esterco de gado para compostagem. A sustentabilidade e qualidade é essencial para o negócio.
Translate
Coffee Quality Evaluation
Algrano (Pending)
Cupped: N/A

Seller (Pending)
Cupped: November, 2020

SCA Score

Algrano (Pending)

-

Seller (Pending)

-
Key flavor notes

Algrano (Pending)

-

Seller (Pending)

-

Quality comment

Algrano (Pending)

-

Seller (Pending)

-
FAQ
---
Shipping
Once the ordering period ends we will consolidate all coffees in a shared container. During transport, your coffee is fully insured. We will keep you informed about the shipment status.
Upon arrival of the coffee at the warehouse, you can choose between 2 delivery modes:
Doorstep delivery: We will take care of transport to your roastery. We will provide your coffee fully insured until it is ready for unloading from the truck at your roastery.
EXW (ex. warehouse) means that we will provide the coffee ready for pick-up at the terminal of the warehouse. You are responsible for organising transport and insurance from the warehouse to your roastery.
Currently, we can deliver coffee anywhere in Europe, except Hungary. For all European buyers, the coffee will be provided custom cleared in any case. Roasters in Switzerland choosing EXW will be responsible for customs clearance.
Currencies
When calculating price, you can select your preferred currency: USD, CHF, EUR, or GBP.
2 payment methods are accepted on Algrano:
1. Buy now, pay later
Pay your coffee after its delivered in Europe. This option generates an additional fee, displayed in the shopping cart.
3. Pay 10 days after placing the order
We will send you a 10 day invoice straight after you placed your order.