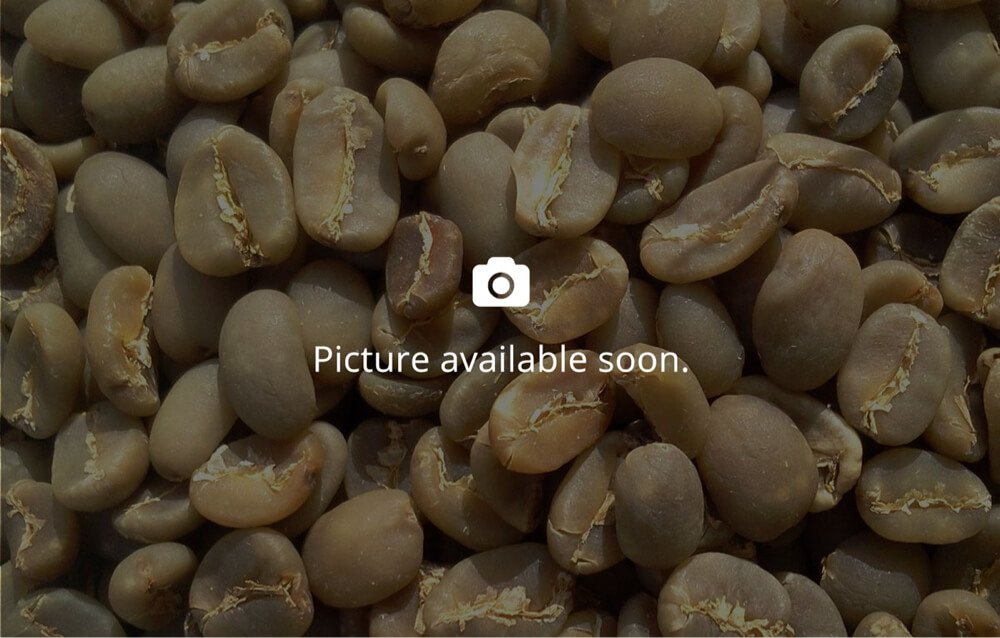 STL008/20 Yellow Icatu Anaerobic
$5.00 USD / kg

FOB

Conventional (no certification)
Origin

Process type

Other

Altitude range

0m - 3500m

Harvest period

August, 2020 - August, 2020
Samples are unavailable
Shared shipments unavailable
Custom shipments unavailable
Doorstep delivery unavailable

We are unable to arrange delivery to your roastery
Brazil
Group of farms
UTZ Certified
25 sales on Algrano
9 Average orders per roaster
3 Roaster relationships
Seller relationships with Roasters in
Trusted by
"For more than 3 years, we have had a partnership with Ismael Andrade and his family. The different varieties and preparation methods leave nothing to be desired and, on request, Ismael makes micro-lots according to our own requirements. His coffees are regularly represented at the Cup of Excellence and you can feel his passion for coffee in every cup. We love the exchange and cooperation with the two farms Sao Silvestre and Fazenda Capim Branco and look forward to many joint projects in the future."
Award-winning farm, leader in specialty
The Andrade family history began in 1901, with their ancestors at Capim Branco Farm, in Carmo do Paranaíba, High Cerrado, state of Minas Gerais. With the aim to produce high quality coffees, the new generation of Andrade family established their farms in this region during the 70's. This region has an altitude between 1.100 and 1.200 meters, which provides ideal conditions for growing coffee due to its perfect balance of wet and dry seasons. In the early 90´s, with the need for expansion of coffee production, quality and volume improvement, the brothers acquired São Silvestre farm in Serra do Salitre, state of Minas Gerais. This farm produces high quality coffees because of its terroir and average altitude of 1.200 meters. Combined with the natural conditions of the region, the correct management of crops, crop planning and post-harvest with selection criteria of cherries, grains and natural drying, the results are excellent quality, award-winning beans, appreciated worldwide.
Translate
Coffee Quality Evaluation
Algrano (Pending)
Cupped: N/A

Seller (Pending)
Cupped: August, 2020

SCA Score

Algrano (Pending)

-

Seller (Pending)

-
Key flavor notes

Algrano (Pending)

-

Seller (Pending)

-

Quality comment

Algrano (Pending)

-

Seller (Pending)

NEED TO DOUBLE CHECK PRICE
FAQ
---
Shipping
Once the ordering period ends we will consolidate all coffees in a shared container. During transport, your coffee is fully insured. We will keep you informed about the shipment status.
Upon arrival of the coffee at the warehouse, you can choose between 2 delivery modes:
Doorstep delivery: We will take care of transport to your roastery. We will provide your coffee fully insured until it is ready for unloading from the truck at your roastery.
EXW (ex. warehouse) means that we will provide the coffee ready for pick-up at the terminal of the warehouse. You are responsible for organising transport and insurance from the warehouse to your roastery.
Currently, we can deliver coffee anywhere in Europe, except Hungary. For all European buyers, the coffee will be provided custom cleared in any case. Roasters in Switzerland choosing EXW will be responsible for customs clearance.
Currencies
When calculating price, you can select your preferred currency: USD, CHF, EUR, or GBP.
2 payment methods are accepted on Algrano:
1. Buy now, pay later
Pay your coffee after its delivered in Europe. This option generates an additional fee, displayed in the shopping cart.
3. Pay 10 days after placing the order
We will send you a 10 day invoice straight after you placed your order.