About
Specialty coffees coexisting with african wildlife
Two farms on the slopes of the Ngorongoro Crater. (Two wildly different flavours of coffee.) One ethos of sustainability and stewardship. Heritage and innovation combine on the Edelweiss and Finagro coffee farms, bringing decades of family farming experience to bear through invention and originality. We are creating bold, smooth, aromatic flavours and experimenting with new, complex original blends which break the traditional coffee mold and give our customers a taste of the new normal. A deep love of the land, an affinity with the local communities and a special appreciation for the African wildlife who visit the farms daily is at the core of our operations. We recognise the importance of preserving and carefully managing this wild, spectacular landscape to ensure the farms will operate for generations to come, and we continue to coexist with the elephants and buffalo into the future. We want our customers to know that sustainability, quality, ingenuity and reliability are much more than words; they embody our personality and existence, making every aspect of Edelweiss and Finagro, a true coffee safari. We are a family business. Our business only thrives because of the hard work of our employees and the loyalty of our customers. Honesty, integrity, reliability and humility are the foundation of all our relationships and a direct representation of who we are. We work to build trust and confidence and are proud that over many years relationships have become friendships, with a feeling of working towards a sustainable future together. At Edelweiss and Finagro Estates we aspire to be a major global coffee supplier, harnessing the power of experience, pedigree and passion with invention and originality to produce unique, bold coffees. We are stewards of our land, local communities and African wildlife and farm in harmony with nature to ensure a truly sustainable, new future for Tanzanian coffee. We strive to protect the land, farm in harmony with the African wildlife and provide for the local communities into the future while producing exceptional coffee. Through harnessing our heritage and generations of experience and embracing innovation and experimentation, our mission is to embody sustainability in all we do.
Translate
Coffee production
Altitude range

1620m - 1850m

Average annual production

5850 Bags of 60kg

Arabica varieties

Red Bourbon

Kent

SL28

Gesha

Pacamara

batian

ethiopian
Sales
44 sales on Algrano
2 Average orders per roaster
30 Roaster relationships
Seller relationships with Roasters in
Trusted by
---
3 Lots Available
The seller is currently offering these coffees on Algrano. Reach out to the seller directly to ask what is coming!
Free samples available
Lot 1257: Fully washed GAIA Farm
Offered by Edelweiss Oldeani Estate & Finagro Plantations Ltd Verified Seller
Tanzania
Fully washed

<80

points
Lot 1289 Edelweiss fully washed
Offered by Edelweiss Oldeani Estate & Finagro Plantations Ltd Verified Seller
Tanzania
Fully washed

85.0

points
Free samples available
Finagro Plantations Honey
Offered by Edelweiss Oldeani Estate & Finagro Plantations Ltd Verified Seller
---
22 Previous offers
Free samples available
Lot 1287 gaia farm anaerobic underwater controlled ferment
Offered by Edelweiss Oldeani Estate & Finagro Plantations Ltd Verified Seller
Tanzania
Other

86.5

points
Free samples available
Lot 1299 Gaia Farm fully washed
Offered by Edelweiss Oldeani Estate & Finagro Plantations Ltd Verified Seller
Tanzania
Fully washed

84.75

points
Lot 1050 natural wine
Offered by Edelweiss Oldeani Estate & Finagro Plantations Ltd Verified Seller
Lot 1282 gaia farm fully washed batian varietal
Offered by Edelweiss Oldeani Estate & Finagro Plantations Ltd Verified Seller
Tanzania
Fully washed

86.25

points
Free samples available
Lot 1285 gaia farm fully washed microlot
Offered by Edelweiss Oldeani Estate & Finagro Plantations Ltd Verified Seller
Tanzania
Fully washed

85.0

points
Free samples available
Lot 1288 gaia farm anaerobic dry citric ferment
Offered by Edelweiss Oldeani Estate & Finagro Plantations Ltd Verified Seller
Tanzania
Anaerobic fermentation

87.25

points
357+353
Offered by Edelweiss Oldeani Estate & Finagro Plantations Ltd Verified Seller
Free samples available
Lot 1283 gaia farm fully washed microlot
Offered by Edelweiss Oldeani Estate & Finagro Plantations Ltd Verified Seller
Tanzania
Fully washed

85.5

points
Free samples available
Lot 1281 gaia farm fully washed microlot
Offered by Edelweiss Oldeani Estate & Finagro Plantations Ltd Verified Seller
Tanzania
Fully washed

85.75

points
356 + 1208
Offered by Edelweiss Oldeani Estate & Finagro Plantations Ltd Verified Seller
Cima Yeast Controlled Fermentation
Offered by Edelweiss Oldeani Estate & Finagro Plantations Ltd Verified Seller
Free samples available
Lot 1284 gaia farm fully washed malic ferment
Offered by Edelweiss Oldeani Estate & Finagro Plantations Ltd Verified Seller
Tanzania
Experimental

85.25

points
Free samples available
Lot 1286 gaia farm anaerobic underwater citric ferment
Offered by Edelweiss Oldeani Estate & Finagro Plantations Ltd Verified Seller
Tanzania
Experimental

85.5

points
Free samples available
Edelweiss Fully Washed
Offered by Edelweiss Oldeani Estate & Finagro Plantations Ltd Verified Seller
Tanzania
Fully washed

85.5

points
Intenso Yeast Controlled Fermentation
Offered by Edelweiss Oldeani Estate & Finagro Plantations Ltd Verified Seller
Finagro Fully Washed
Offered by Edelweiss Oldeani Estate & Finagro Plantations Ltd Verified Seller
Oro Yeast Controlled Fermentation
Offered by Edelweiss Oldeani Estate & Finagro Plantations Ltd Verified Seller
Finagro Anaerobic Fermentation
Offered by Edelweiss Oldeani Estate & Finagro Plantations Ltd Verified Seller
Tanzania
Natural/Sun Dried
Lot 1259: Wine process Gaia farm
Offered by Edelweiss Oldeani Estate & Finagro Plantations Ltd Verified Seller
Tanzania
Experimental

86.0

points
Lot 1251: Full cherry maceration Gaia Farm
Offered by Edelweiss Oldeani Estate & Finagro Plantations Ltd Verified Seller
Tanzania
Experimental

87.75

points
Lot 1250: Anaerobic maceration Gaia Farm
Offered by Edelweiss Oldeani Estate & Finagro Plantations Ltd Verified Seller
Tanzania
Anaerobic fermentation

85.5

points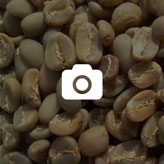 Lot 1259: Spice process Gaia farm
Offered by Edelweiss Oldeani Estate & Finagro Plantations Ltd Verified Seller
Tanzania
Experimental

86.5

points