About
Small coop in Central CO w/ high-end coffee
Una iniciativa de 20 emprendedores cafeteros sustentada en la necesidad de afrontar con innovación y diferenciación la problemática del sector, plantear posibles soluciones y explorar las ventanas de oportunidades derivadas de la producción de cafés especiales. Mediante la exploración de mercados diferenciados podríamos cambiar la perspectiva desde lo productivo y comercial. La cooperativa trabajará en disminuir costos, lograr economías de escala, asesoría técnica, capacitación administrativa, pero su principal objetivo será promover cafés diferenciados, de especialidad, implementar tecnología en su producción y negociar por fuera de bolsa. Nuestra propuesta es generación de valor en origen, entendido como darle valor al café verde (conferirle algún grado de especialidad). Será una empresa asociativa y solidaria que trabajará en una actividad económica, bajo un marco de democracia participativa que con responsabilidad ética y social permita el desarrollo de nuestro recurso humano.
Translate
Coffee production
Altitude range

1300m - 1950m

Average annual production

23000 Bags of 60kg

Arabica varieties

Caturra

Castillo

Variedad Colombia

Geisha

Bourbon

Typica

Catiope
Sales
23 sales on Algrano
2 Average orders per roaster
20 Roaster relationships
Seller relationships with Roasters in
Trusted by
---
5 Lots Available
The seller is currently offering these coffees on Algrano. Reach out to the seller directly to ask what is coming!
CATURRA NATURAL AAA
Offered by Cooperativa Agropecuaria Y De Cafes De Especialidad De Colombia (coopcafees) Verified Seller
Colombia
Natural/Sun Dried

85.5

points
CATURRA WASHED AAA
Offered by Cooperativa Agropecuaria Y De Cafes De Especialidad De Colombia (coopcafees) Verified Seller
Colombia
Fully washed

84.5

points
Free samples available
NATURAL COLOMBIA
Offered by Cooperativa Agropecuaria Y De Cafes De Especialidad De Colombia (coopcafees) Verified Seller
Colombia
Natural/Sun Dried

86.25

points
Free samples available
BORBON NATURAL
Offered by Cooperativa Agropecuaria Y De Cafes De Especialidad De Colombia (coopcafees) Verified Seller
Colombia
Natural/Sun Dried

86.75

points
Free samples available
CASTILLO NATURAL
Offered by Cooperativa Agropecuaria Y De Cafes De Especialidad De Colombia (coopcafees) Verified Seller
Colombia
Natural/Sun Dried

86.0

points
---
9 Previous offers
Neira/Manizales Farmers Blend
Offered by Cooperativa Agropecuaria Y De Cafes De Especialidad De Colombia (coopcafees) Verified Seller
Colombia
Fully washed

83.25

points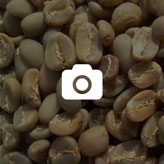 LA UNION NATURAL TABI
Offered by Cooperativa Agropecuaria Y De Cafes De Especialidad De Colombia (coopcafees) Verified Seller
Porvenir washed Colombia
Offered by Cooperativa Agropecuaria Y De Cafes De Especialidad De Colombia (coopcafees) Verified Seller
Chinchina blend
Offered by Cooperativa Agropecuaria Y De Cafes De Especialidad De Colombia (coopcafees) Verified Seller
Colombia
Fully washed

82.5

points
GEISHA NATURAL
Offered by Cooperativa Agropecuaria Y De Cafes De Especialidad De Colombia (coopcafees) Verified Seller
Colombia
Natural/Sun Dried

87.0

points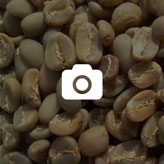 LA UNION NATURAL BORBON AMARILLO
Offered by Cooperativa Agropecuaria Y De Cafes De Especialidad De Colombia (coopcafees) Verified Seller
Coopcafees Standard+ Blend
Offered by Cooperativa Agropecuaria Y De Cafes De Especialidad De Colombia (coopcafees) Verified Seller
Free samples available
CATIOPE NATURAL
Offered by Cooperativa Agropecuaria Y De Cafes De Especialidad De Colombia (coopcafees) Verified Seller
Colombia
Natural/Sun Dried

86.0

points
Free samples available
CATIOPE LAVADO
Offered by Cooperativa Agropecuaria Y De Cafes De Especialidad De Colombia (coopcafees) Verified Seller
Colombia
Fully washed

85.0

points