About
Sediloya is a young cooperative in the Gera area of Jimma with more than 500 members. All of them harvest ripe cherries from the native coffee trees and deliver them to the central washing station of Sediloya were the coffee is processed. Since its foundation in 2015, the Cooperative has improved the quality of their product drastically - to a large extent by the help of the Value Chain Project initiated by Berlin-based roaster Coffee Circle.
Translate
Coffee production
Altitude range

1850m - 2000m

Average annual production

1000 Bags of 60kg
Ethiopia
66 sales on Algrano
2 Average orders per roaster
33 Roaster relationships
Seller relationships with Roasters in
Trusted by
The Kata Muduga Union was founded in 2015. It is an Umbrella organization for Cooperatives in the Jimma Area and provides marketing and administrative services to them. The Union sells and exports the Cooperatives coffees on their behalf. However, Kata Muduga doesn't take position on the coffees and sells them under its own name but rather acts as a sales agent. We decided to work with Kata Muduga because of the great potential of the Limu area but also because of its self-understanding as a transparently working service provider. 90% of the final FOB price is returned to the producer. 5% are linked to actual transport and warehousing costs and 5% cover the operational costs of Kata Muduga.
Translate
---
3 Previous offers
Sediloya No. 3
Offered by Kata Muduga Multipurpose Farmers' Cooperative Union Verified Seller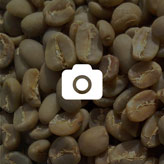 Sediloya Lot 5
Offered by Kata Muduga Multipurpose Farmers' Cooperative Union Verified Seller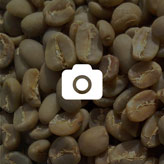 SediLoya Lot 1
Offered by Kata Muduga Multipurpose Farmers' Cooperative Union Verified Seller