About
Propriedade adquirida pelo proprietário e cafeicultor Nivaldo Donizett Arantes em meados de 1999, a propriedade se localiza a uma altitude de 1.200 m acima do nível do mar, sendo cultivadas variedades tradicionais de Café Arábica. Além da localização privilegiada das serras do sul de Minas Gerais e a beleza natural da Mata Atlântica, ainda são preservados os traços da família Arantes que desde a sua vinda de Portugal, vêm sendo escrita uma história de muito trabalho e união. Propriety acquired by owner and grower Nivaldo Donizett Arantes in mid-1999, the propriety is located an height of 1,200 m above sea level and cultivated traditional varieties of Arabica Coffee. Besides the prime location of the south mountains of Minas Gerais and the natural beauty of the Atlantic Forest, are still preserved traces of the Arantes´ family since they coming of Portugal, have been writing a story of hard work and unity.
Translate
Coffee production
Altitude range

900m - 1250m

Average annual production

1200 Bags of 60kg
Awards
2020

8° place Coccamig's Competition

2020

10° place Algrano's Competition
Team
---
Certificates

Brazil
72 sales on Algrano
3 Average orders per roaster
28 Roaster relationships
Seller relationships with Roasters in
"We have been partnering up with APAS two years ago and are very happy with this relationship. The great thing about Apas is that they can provide different qualities at different price points and all of their coffees are really clean and solid. The selective picking micro lots are really unique, we are in love with this sweet and complex cup profile. And what is most important, the people at Apas are very enthusiastic and passionate about coffee and it is fun to be in regular exchange with them."
Trusted by
Community leader, FT & organic, smallholders
A APAS é uma associação FAIR TRADE, é formada por 69 produtores em sua maioria de pequenos, sua sede está no localizada no Distrito de Ferreiras, município de São Gonçalo do Sapucaí, Sul de Minas Gerais. Nossa região é privilegiada em vários fatores: solo, clima, chuvas , altitude de 1000 a 1500 m, o relevo das lavouras, todos esses fatores proporcionam um micro clima favorável para a produção de cafés de alta qualidade. Os cafés produzidos nessa região, em especial os naturais vêm se destacando com excelentes pontuações, acima de 80 pontos na escala de classificação SCAA. Tem crescido o número de produtores buscando melhoria na qualidade com cafés despolpados. O diferencial da APAS não é só a qualidade dos nossos cafés, mais a qualidade das pessoas que produzem esses cafés, valorizamos muito as pessoas, pois são elas que compõem o grupo e esse é o nosso segredo a união do grupo, a participação dos associados e o apoio de nossos parceiros, temos transparência e a confiança de todos.
Translate
---
3 Lots Available
The seller is currently offering these coffees on Algrano. Reach out to the seller directly to ask what is coming!
Free samples available
BR-554-202107
Willer - 187
Offered by APASCOFFEE: COOPERATIVA DOS PRODUTORES DO ALTO DA SERRA Verified Seller
Brazil
Natural/Sun Dried

85.0

points
Free samples available
BR-555-202106
Willer - 186
Offered by APASCOFFEE: COOPERATIVA DOS PRODUTORES DO ALTO DA SERRA Verified Seller
Brazil
Natural/Sun Dried

85.0

points
Free samples available
BR-557-202107
Willer - 739
Offered by APASCOFFEE: COOPERATIVA DOS PRODUTORES DO ALTO DA SERRA Verified Seller
Brazil
Anaerobic fermentation

84.5

points
---
4 Previous offers
Q-199
Offered by APASCOFFEE: COOPERATIVA DOS PRODUTORES DO ALTO DA SERRA Verified Seller
79
Offered by APASCOFFEE: COOPERATIVA DOS PRODUTORES DO ALTO DA SERRA Verified Seller
Q-53 Catuaí Amarelo
Offered by APASCOFFEE: COOPERATIVA DOS PRODUTORES DO ALTO DA SERRA Verified Seller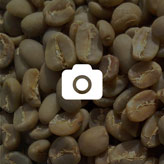 NIVALDO
Offered by APASCOFFEE: COOPERATIVA DOS PRODUTORES DO ALTO DA SERRA Verified Seller