About
Innovation | Naturals | Sustainability
Born and raised in the interior of Minas Gerais, Paulo Afonso de Resende fosters fond memories of his childhood. At a very young age he witnessed the beauty of coffee production, observing his father's dedication to work in the fields in order to provide the family with a dignified life. The example of hard work from his father motivated him to pursue his dreams that eventually led him to the capital city of the State, where Paulo Afonso studied to become an engineer. After a long and successful journey as an engineer in Belo Horizonte, Paulo Afonso decided to fulfill another personal desire and reconnect with his family's history and his origins in the countryside. Thus, in 1993, he purchased Fazenda Santa Clara, located in Oliveira, Minas Gerais, where he started a new chapter as a coffee grower. He started planting his first plots, but without much prior knowledge in agriculture, the support of experts, agronomists and his coworkers at the farm were essential for his development in this new business. Thanks to his persistence and this valuable assistance, Paulo Afonso could organize a long term plan for the farm over the years and nowadays Fazenda Santa Clara is recognized in the region by the quality of the coffees produced. The background as an engineer gives Paulo Afonso an eye for detail as the organization of processes and operations. More recently, Paulo Afonso has been investing in the infrastructure of the farm, making improvements and innovating in harvest and post-harvest. He is also very concerned about improving working and life conditions for all employees at the farm. Having come a long way, Paulo Afonso now fosters another dream that his children will continue the history of the farm and his family and generate even more prosperity for all those involved in the future.
Translate
Coffee production
Altitude range

1050m - 1150m

Average annual production

5000 Bags of 60kg

Arabica varieties

Yellow Bourbon

Catucai

Acaia

Catuai
Seller
Brazil
132 sales on Algrano
4 Average orders per roaster
37 Roaster relationships
Seller relationships with Roasters in
Trusted by
Long-established at Algrano, consistent quality
Sancoffee was born in 2000 as a specialty coffee coop. Since its inception Sancoffee has been the main driving force for quality in the Campo das Vertentes region. The 20 member farms strive to consistently produce amazing coffees, using the most advanced and sustainable agricultural practices, aiming to build long lasting business relationships with roasters across the globe. Each bean carries the soul and the sweat of a coffee grower. Each cup is the expression of our terroir. We work relentlessly to showcase these coffees around the world, remaining loyal to our origin and values, offering the best experience throughout our process and creating a positive impact in the surrounding communities. Sancoffee. We cultivate relationships, we harvest trust, we deliver prosperity.
Translate
Team
Certificates



---
12 Previous offers
ST 2679/17
Offered by Sancoffee - 20 growers, your Relationship Platform. Verified Seller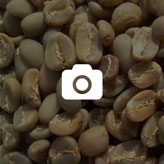 SL 4270 - Fazenda Santa Clara (Yellow Catucaí 15 Up - Natural Anaerobic Fermentation 60h)
Offered by Sancoffee - 20 growers, your Relationship Platform. Verified Seller
Brazil
Anaerobic fermentation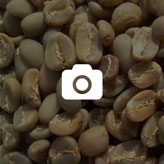 SL 4313 Fazenda Santa Clara - Topázio - Natural microlot in a pile
Offered by Sancoffee - 20 growers, your Relationship Platform. Verified Seller
Free samples available
SL 0148 - Fazenda Santa Clara - Natural aerobic fermentation
Offered by Sancoffee - 20 growers, your Relationship Platform. Verified Seller
Fazenda Santa Clara
Offered by Sancoffee - 20 growers, your Relationship Platform. Verified Seller
Fazenda Santa Clara ST-3147
Offered by Sancoffee - 20 growers, your Relationship Platform. Verified Seller
Free samples available
Yellow Bourbon - Natural
Offered by Sancoffee - 20 growers, your Relationship Platform. Verified Seller
Brazil
Natural/Sun Dried

83.25

points
Free samples available
Fazenda Santa Clara - Yellow Catucaí - Natural
Offered by Sancoffee - 20 growers, your Relationship Platform. Verified Seller
Brazil
Natural/Sun Dried

84.0

points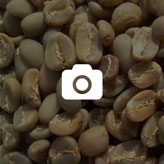 SBT 2832
Offered by Sancoffee - 20 growers, your Relationship Platform. Verified Seller
Yellow Catucaí Santa Clara
Offered by Sancoffee - 20 growers, your Relationship Platform. Verified Seller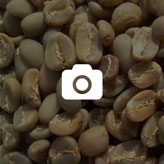 SBT 2780
Offered by Sancoffee - 20 growers, your Relationship Platform. Verified Seller
SL 0149 - Fazenda Santa Clara - Natural anaerobic fermentation
Offered by Sancoffee - 20 growers, your Relationship Platform. Verified Seller
Brazil
Anaerobic fermentation

87.25

points