About
Created in 2002, YCFCU is a Union of 28 primary co-operatives split into 43 washing stations with over 38,000 farmers supporting over 300,000 family members. These are all part of the Gedeo people, who produce some of the most prized Ethiopian coffees with natural techniques. It is part of our culture to preserve our environment. To do so we combine our traditional ways with specialized agronomist advice. YCFCU works as a marketing body for the primary co-ops facilitating loans for cherry collection and redistributing profit to its members. The union also invests in the community building a school in Dila and bridges to link isolated areas. All the co-operatives are located in the Gedeo Zone, in the southern part of Ethiopia. This region is famous for coffee growing in the country, with 62,000 hectares of gardens that are dedicated to coffee alone. On average, Gedeo produces 15,500 tons of Yirgacheffe grade each year.
Translate
Coffee production
Altitude range

1700m - 2200m

Average annual production

250000 Bags of 60kg
Sales
49 sales on Algrano
2 Average orders per roaster
28 Roaster relationships
Seller relationships with Roasters in
Trusted by
---
1 Lot Available
The seller is currently offering these coffees on Algrano. Reach out to the seller directly to ask what is coming!
Koke - Yirgacheffe Grade 2 Fully Washed
Offered by Yirgacheffe Coffee Farmers Cooperative Union Verified Seller
Ethiopia
Fully washed

86.25

points est.
---
9 Previous offers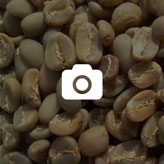 Natural Yirgacheffe Lot 2
Offered by Yirgacheffe Coffee Farmers Cooperative Union Verified Seller
Ethiopia
Natural/Sun Dried
Free samples available
Bule Adado - Yirgacheffe Grade 1 Natural
Offered by Yirgacheffe Coffee Farmers Cooperative Union Verified Seller
Ethiopia
Natural/Sun Dried

87.25

points
Wenago Addis Ketema Washed - Yirgacheffe Gr 2
Offered by Yirgacheffe Coffee Farmers Cooperative Union Verified Seller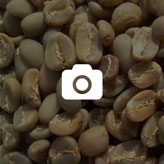 Gelgelu Edema
Offered by Yirgacheffe Coffee Farmers Cooperative Union Verified Seller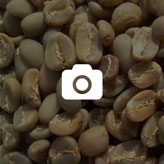 Yirgacheffe Alemayehu Dembela
Offered by Yirgacheffe Coffee Farmers Cooperative Union Verified Seller
Bule Adado Washed - Yirgacheffe Gr 2
Offered by Yirgacheffe Coffee Farmers Cooperative Union Verified Seller
Yirgacheffe Aramo Washed - Yirgacheffe Gr 2
Offered by Yirgacheffe Coffee Farmers Cooperative Union Verified Seller
Wenago Adamegerbota Washed - Yirgacheffe Gr 2
Offered by Yirgacheffe Coffee Farmers Cooperative Union Verified Seller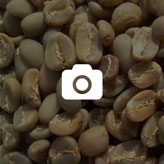 Idido Coop GR2
Offered by Yirgacheffe Coffee Farmers Cooperative Union Verified Seller