Cooperativa Agraria Rodriguez De Mendoza - COOPARM
Peru
Group of coffee growers
Community leader w/ social impact, FTO lots
Available lots
The grower is currently offering these coffees on Algrano. Reach out to the grower directly to ask what is coming!
Order free samples
Show all grower lots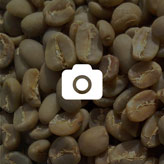 PE-62-202104 • Upcoming harvest
Blend Cooparm Certified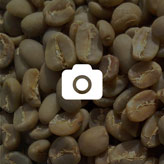 PE-72-202006 • Past harvest
DON ANTONIO
What differentiates your coffees from other growers?
Community leader w/ social impact, FTO lots
Description
Translate
The Cooperativa agraria Rodríguez de Mendoza (COOPARM) was founded in 1990 in the Rodríguez de Mendoza province, capital of organic coffee, on the initiative of the parish priest of the province, Father Antonio Rodríguez Arana. Concerned about the low prices received by coffee farmers from merchants, he gathered a group of producers and founded the Association of Agricultural Producers Rodríguez de Mendoza (APARM).
In the first years, we exported coffee through the Norandino Cooperative of Piura, but in 1998 we took the important step of exporting directly. The association became a coop in 2008 and today we have more than 500 members and partners which are located throughout the province. We coordinate field inspections, organize the distribution of school supplies, carry out Social Strengthening meetings, have implemented dryers, fertilizer programs, soil analysis and wet plants to improve cup quality, as well as financed training for members.
Certifications



DELICA EN COOPARM 5 pictures
COOPARM HA LOGRADO VENDER SU CAFÉ A DELICA GRACIAS A ALGRANO.
VISITA DE GILLES DE ALGRANO A COOPARM 3 pictures
LA GRATA VISITA DE GILLES A COOPARM
CAPACITACIONES ANUALES A NUESTROS SOCIOS 8 pictures
COMO CADA AÑO, ESTAMOS COMPROMETIDOS CON LOS TODOS LOS SOCIOS DE NUESTRA COOPERATIVA A TRANSMITIR EL CONOCIMIENTO Y REFORZAR LOS OBJETIVOS, POR LO QUE NOS REUNIMOS CON LOS PRODUCTORES EN LAS BASES DE PRODUCCIÓN A ESCUCHAR LAS DUDAS E INQUIETUDES QUE ELLOS TENGAN.
CAPACITACIÓN A DIRECTIVOS SOBRE COOPERATIVISMO Y FAIRTRADE 14 pictures
Nuestros directivos reciben una capacitación sobre que es el cooperativismo y sobre que es Comercio Justo. //
Our directives receive training about cooperativism and fair trade.
Pasantía Interna COOPARM 2017 // 2017 COOPARM Internship 19 pictures
Con mucho éxito y satisfacción se llegó a realizar la primera Pasantía Interna COOPARM 2017 en la que
socios y socias de las bases de Longar, Oquish, Cochamal y Mito visitaron la base de Mashuyacu, para participar en una "Escuela de Campo" con la finalidad de ver y conocer sobre 3 experiencias exitosas de socios que han alcanzado niveles óptimos de productividad y calidad en taza.
//
The first 2017 Internship was made with great success and satisfaction! The Mashuyacu partners received partners from other bases like Oquish, Cochamal and Mito, everyone participated in a "Field School" to see and know about 3 successful experiences of Mashuyacu partners who have reached optimum levels of productivity and quality in cup.
¡Construcción del vivero de plantones de café! 5 pictures
Nuestro equipo de Área Técnica viene trabajando en la producción de plantones de café de diversas variedades tales como: typica, caturra, catuí, catimor.
Los cuáles están destinados al proceso de continua renovación de parcelas de nuestros socios con el fin de incrementar los niveles de productividad.
¡En el proceso de vivero ponemos especial énfasis en seguir las especificaciones técnicas para obtener plantones de calidad! // Our Technical Area has been working on the planting of coffee plants with varieties: Typica, caturra, catuí, catimor.
Which are part of the process of continuous renewal of our partner s' plots in order to increase productivity levels.
In the nursery process we put special emphasis on following the technical specifications for quality planting!
#planting #coffegrowers #coffepartners #equiptment
Visita Don Maurilio Ocampo 7 pictures
Alex, gerente de Cooparm, en una visita a la chacra de Don Maurilio, presidente de Cooparm. Mira la visita comple en nuestro Facebook: @cooparm /// Alex, manager of cooparm has visited Don Maurilio's farm, president of Cooparm. Check all the photos in our facebookpage! #cooperativegroup #workforpeople #coffeebeans #coffeelife #amazonas #peru
Nuestro socio Don Francisco Torres Becerril - Legía Chico - Amazonas 19 pictures
Los invitamos a conocer a nuestro socio Don Francisco Torres de la base de Legía Chico a través de estas fotos.
Newsfeed 7 pictures
¡Conoce más sobre COOPARM! 6 pictures
Un poco de lo que es COOPARM, nuestra historia y lo que queremos ser.
¡Hoy tostamos café! 2 pictures
Doña Lupe es la encargada de la planta de tostado del café, es una experta.
Nuestro socios 2 pictures
¡El cuidado y dedicación que brindan nuestros socios hacia sus plantas de café se ve reflejado en el rendimiento en taza!
#cooparm #cafeperuano #coffee
El Cooperativismo 4 pictures
Les compartimos información del triptico elaborado por nuestra área de Fortalecimiento social la cual recoge algunas nociones fundamentales del cooperativismo, esta información es parte de nuestras capacitaciones para fortalecer la conciencia asociativa en nuestros socios, este año continuaremos capacitando en Cooperativismo y muchos temas más.