SV-3-201801 • Past harvest
Finca La Guachoca - El Timbo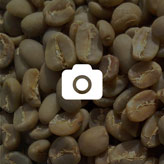 SV-14-201802 • Past harvest
Finca San Joaquin - SHG Red Bourbon - Honey Process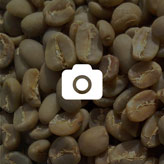 SV-17-201802 • Past harvest
FINCA LOS BELLOTOS-MAZACUATA / SHG Red Bourbon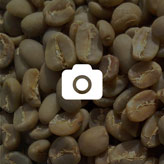 SV-18-201802 • Past harvest
Finca San Antonio - SHG Red Bourbon
SV-147-202101 • Past harvest
Sapphire Washed Bourbon
SV-129-202101 • Past harvest
Familia Pacas Fully Washed SHG
Bourbon, Pacas
82.0 points
SV-128-202101 • Past harvest
Amber Specialty Blend
SV-130-202101 • Past harvest
Finca Santa Rosa Fully Washed Bourbon
Orange, Dark chocolate, Molasses
Bourbon
83.0 points
Free samples available
SV-131-202101 • Past harvest
Finca Santa Maria Pacamara Natural
SV-1-201801 • Past harvest
PACAS SHG RED Bourbon - Finca Los Bellotos - El Gorrioncillo
SV-2-201801 • Past harvest
La Providencia
SV-4-201801 • Past harvest
SHG Specialty Grade - Finca La Esperanza-Pacas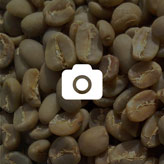 SV-16-201802 • Past harvest
Finca La Providencia - SHG Red Bourbon
SV-52-202001 • Past harvest
Finca La Esperanza Pacamara Plus Washed
Pacamara Plus
85.0 points
SV-53-202001 • Past harvest
Finca La Esperanza Pacamara Plus Natural
Pacamara Plus
85.0 points
SV-54-202001 • Past harvest
San Joaquin Red Bourbon Natural
What differentiates your coffees from other growers?
Long tradition in coffee, professional, large lots
Description
Translate
Our family grows coffee in multiple farms in the Western part of El Salvador within the Apaneca-Ilamatepec mountain range, a region known for its fertile volcanic soil. The Pacas variety was discovered in one of our farms, as well as the Bernardina.
Some of our farms have been COE winners with coffees scoring above 90! Our mantra is "To love coffee as we love family". We watch it grow from seedling, we look after it, we nourish it with everything it needs to be its best. We cultivate and treasure our coffee. We believe in it. And when it grows and it is ready, we let it free to go wherever it wants, to all corners of the planet. Doesn't matter how far it goes and where it settles, we still feel it is part of us and we are proud of it. As a company, we are committed to providing our staff with good working conditions, decent wages and training. We also have an internal competition to motivate farm managers to increase the quality of the coffees. Read more about us here: cafepacas.com.
Social networks