APASCOFFEE: COOPERATIVA DOS PRODUTORES DO ALTO DA SERRA
Brazil
Group of coffee growers
Community leader, FT & organic, smallholders
Available lots
The grower is currently offering these coffees on Algrano. Reach out to the grower directly to ask what is coming!
Order free samples
Show all grower lots
BR-299-202106 • Upcoming harvest
Blend YPÊ/ APAS FT
Chocolate, Red berries, Pip fruit
Mundo Novo, Yellow Catuai
83.5 points est.
BR-266-202105 • Upcoming harvest
APAS FT BLEND SPECIAL
Nutty, Chocolate
Mundo Novo, Catuaí
82.0 points est.
Free samples available
BR-263-202105 • Upcoming harvest
APAS FT BLEND
Brazil nut, Chocolate, Molasses
80.0 points est.
BR-363-202009 • Past harvest
Sítio São Francisco - Guilherme Cezar Rodrigues - BEST OF APAS 2020 - LATE HARVEST NATURAL
Red ripe fruit, Nectarine, Tropical fruits
90.0 points
BR-305-202008 • Past harvest
Ademir Francisco Pereira / Sitio Areia/APAS ESPECIAL
Catuai Vermelho
84.0 points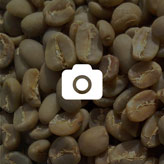 BR-175-201808 • Past harvest
Fazenda Fortaleza - Johnny X013
Yellow Catucai
87.0 points
BR-384-202007 • Past harvest
Ademir Francisco Pereira - Sítio Bela Vista - Lot 3 Red Catuaí Natural
BR-309-202009 • Past harvest
MAURICIO HERVAZ/ FORTALEZA/APAS Pulped Natural
BR-281-202009 • Past harvest
Yellow Bourbon - Nossa Senhora da Aparecida Farm - Ana Maria - APAS Organic
BOUBOUN AMARELO
86.0 points
BR-280-202008 • Past harvest
Sítio Bela Vista - Jarbas Cleto - Yellow Icatu Natural - APAS Organic
BR-303-202007 • Past harvest
Fortaleza, Esperança and São Joaquim Farms - Maurício Hervaz - APAS Honey
Citrus fruit, Milk chocolate, Herbal
86.0 points
BR-308-202008 • Past harvest
Sítio da Pedra - Sergio Dias - APAS
BR-310-202009 • Past harvest
LUIS CARLOS BORGES, Sitio Nossa Senhora da Aparecida, APAS ORGANICO
BR-380-202007 • Past harvest
Nivaldo and Willer Arantes - Chácara Nossa Senhora Aparecida - Lot 22 Natural Mundo Novo
BR-376-202010 • Past harvest
José Adriano Neto - Mundo Novo Pulped Natural - Taza Dorada Micro-lot 4th place Ref 1006
BR-375-202007 • Past harvest
Taza Dorada FLC Category Winner - Fairtrade Ref 1011
Plum, Dark chocolate, Rummy
Mundo Novo, Catuai, Catucai, Bourbon, Icatu
84.25 points
What differentiates your coffees from other growers?
Community leader, FT & organic, smallholders
Description
Translate
A APAS é uma associação FAIR TRADE, é formada por 69 produtores em sua maioria de pequenos, sua sede está no localizada no Distrito de Ferreiras, município de São Gonçalo do Sapucaí, Sul de Minas Gerais. Nossa região é privilegiada em vários fatores: solo, clima, chuvas , altitude de 1000 a 1500 m, o relevo das lavouras, todos esses fatores proporcionam um micro clima favorável para a produção de cafés de alta qualidade.
Os cafés produzidos nessa região, em especial os naturais vêm se destacando com excelentes pontuações, acima de 80 pontos na escala de classificação SCAA. Tem crescido o número de produtores buscando melhoria na qualidade com cafés despolpados. O diferencial da APAS não é só a qualidade dos nossos cafés, mais a qualidade das pessoas que produzem esses cafés, valorizamos muito as pessoas, pois são elas que compõem o grupo e esse é o nosso segredo a união do grupo, a participação dos associados e o apoio de nossos parceiros, temos transparência e a confiança de todos.
Certifications


Social networks
Team
---
PRESIDENTE/COMERCIAL
---
Qualidade
---
Departamento Técnico
---
Financeiro e Marketing
---
Torrador/Auxiliar de Classificação
---
Fiscal/Secretaria
---
Serviços Gerais
Info
Total number of coffee growers

69

Relationships with Roasters in

Switzerland, Germany, Denmark, France, United Kingdom, Netherlands, Romania, Sweden, and Slovakia

Average orders per roaster

3
Coffee production
Annual average production

22000 bags
Trusted by
"We have been partnering up with APAS two years ago and are very happy with this relationship. The great thing about Apas is that they can provide different qualities at different price points and all of their coffees are really clean and solid. The selective picking micro lots are really unique, we are in love with this sweet and complex cup profile. And what is most important, the people at Apas are very enthusiastic and passionate about coffee and it is fun to be in regular exchange with them."