Ensambles de Cafes Mexicanos, S.A. DE C.V.
Mexico
Group of coffee growers
Disruptive exporters w/ community focus
Available lots
The grower is currently offering these coffees on Algrano. Reach out to the grower directly to ask what is coming!
Order free samples
Show all grower lots
Free samples available
MX-37-202012
Juan Martinez
Walnut, Milk chocolate, Herbal
sarchimor
84.0 points
MX-36-202012
ALEJANDRO MARTINEZ
Orange, Dark berries, Stone fruit
Caturra, marsellesa
85.0 points
MX-38-202101 • Past harvest
Capitán selección
Milk chocolate, Herbal, Pip fruit
Bourbon rojo, Bourbon amarillo, Typica, Peñasco
84.0 points
MX-35-202012 • Past harvest
ALEJANDRO MARTINEZ
Milk chocolate, Greenish, Stone fruit
H16
85.5 points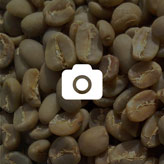 MX-11-202005 • Past harvest
Rafael Solis Galvez Taza Dorada Mesoamericana
MX-7-202101 • Past harvest
Xochiltepec community
Milk chocolate, Honey, Vanilla
typica, bourbon
85.0 points
MX-3-202012 • Past harvest
Fatima Selección Especial
Red apple, Honey, Herbal
marsellesa, typica, caturra
86.0 points
MX-5-202004 • Past harvest
Gesha Biodinamico
MX-6-202004 • Past harvest
Los tres ases
bourbon, marsellesa
87.0 points
MX-4-202101 • Past harvest
Maricela Esperón y Familia
Raspberry, Peach, Apricot
typica, bourbon
86.5 points
MX-17-202006 • Past harvest
Grupo Tlecuaxco
typica, bourbon, garnica, caturra
MX-18-202003 • Past harvest
Silvino Cortés y familia / Grupo Los Carriles
oro azteca, Typica, geshas
What differentiates your coffees from other growers?
Disruptive exporters w/ community focus
Description
Translate
Ensambles es una empresa procesadora y comercializadora de cafés mexicanos enfocada en la calidad (cafés especiales) y en el trato directo con compradores y productores. Damos acompañamiento a los productores de las diferentes regiones del país como por ejemplo Chiapas, Oaxaca y Veracruz, durante el ciclo de cosecha para mejorar sus procesos y obtener los mejores cafés, acopiamos, procesamos y comercializamos café verde y tostado para el mercado nacional e internacional.
Certifications


Social networks
Familia Esperon - Cañada, Oaxaca 12 pictures
Paisajes de la comunidad y de la familia Esperon
Xochiltpec, Oaxaca. 5 pictures
Comunidad y productores
Floración 2020 3 pictures
Floración de la finca para la cosecha 2020-21
El Equimite 7 pictures
La finca y su gente
The field team 1 picture
Israel, Laura, Miguel, Gibran y Miguel. Some of our field team members !
Ensambles team is based in Mexico all year round, and work with producers accross Oaxaca, Chiapas, Veracruz and Guerrero.
Newsfeed 1 picture