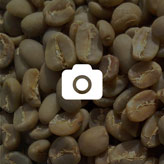 BR-251-202205 • Past harvest
17/18 Fine Cup Natural Crop 2020
Description
Translate
Expocaccer, a genuine Cerrado Mineiro Cooperative, for over 25 years has been recognizing the value of coffee from the only region of Brazil with Denomination of Origin, certifying that our coffees have unique quality characteristics and form of exclusive production. Receiving, storing, preparing and trading excellent coffees are our specialties.
We are constantly looking for the most profitable businesses for our members, trading one million bags a year of the best coffees in the Cerrado Mineiro Region, with destinations to five continents and over 30 countries. Coffee produced in the Cerrado Mineiro Region is in line with the profile of a new consumer, who demands quality, production ethics, true experience and who wish to know more about the origin and the preciousness of the coffee.
Certifications




There are no projects for now.