Cooperativa Agropecuaria Y De Cafes De Especialidad De Colombia (coopcafees)
Colombia
Group of coffee growers
Small coop in Central CO w/ high-end coffee
Available lots
The grower is currently offering these coffees on Algrano. Reach out to the grower directly to ask what is coming!
Order free samples
Show all grower lots
Free samples available
CO-74-202102
CATURRA NATURAL AAA
Free samples available
CO-66-202102
NATURAL COLOMBIA
Mango, Maracuja, Red berries
VARIEDAD COLOMBIA
85.5 points
Free samples available
CO-68-202102
GEISHA NATURAL
CO-71-202102
GEISHA LAVADO
CO-69-202102
CASTILLO NATURAL
CO-70-202102
CATIOPE LAVADO
Free samples available
CO-72-202102
CATIOPE NATURAL
Free samples available
CO-73-202102
BORBON NATURAL
CO-87-202102
CATURRA WASHED AAA
CO-139-202102
Porvenir washed Colombia
CO-48-202001 • Past harvest
Neira/Manizales Farmers Blend
Floral, Nutty, Milk chocolate
83.0 points
CO-47-202001 • Past harvest
Chinchina blend
Floral, Cherry, Roasted peanut
Castillos
82.0 points
CO-31-201903 • Past harvest
Coopcafees Standard+ Blend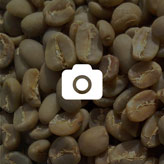 CO-89-202007 • Past harvest
LA UNION NATURAL BORBON AMARILLO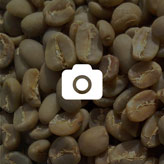 CO-88-202007 • Past harvest
LA UNION NATURAL TABI
What differentiates your coffees from other growers?
Small coop in Central CO w/ high-end coffee
Description
Translate
Una iniciativa de 20 emprendedores cafeteros sustentada en la necesidad de afrontar con innovación y diferenciación la problemática del sector, plantear posibles soluciones y explorar las ventanas de oportunidades derivadas de la producción de cafés especiales. Mediante la exploración de mercados diferenciados podríamos cambiar la perspectiva desde lo productivo y comercial.
La cooperativa trabajará en disminuir costos, lograr economías de escala, asesoría técnica, capacitación administrativa, pero su principal objetivo será promover cafés diferenciados, de especialidad, implementar tecnología en su producción y negociar por fuera de bolsa. Nuestra propuesta es generación de valor en origen, entendido como darle valor al café verde (conferirle algún grado de especialidad). Será una empresa asociativa y solidaria que trabajará en una actividad económica, bajo un marco de democracia participativa que con responsabilidad ética y social permita el desarrollo de nuestro recurso humano.
Social networks