Available lots
The grower is currently offering these coffees on Algrano. Reach out to the grower directly to ask what is coming!
Order free samples
Show all grower lots
GT-88-202111
Transito Bolivar HB EP
Caturra, Sarchimor, Catuai
84.0 points
Previous offers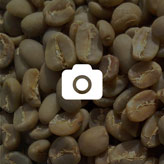 GT-11-201612 • Past harvest
Transito Special
caturra, red Catuai
84.0 points
GT-55-201912 • Past harvest
Finca Transito Bolívar - Quetzaltenango - Catuaí - FW
About
Stephanie Stillman
Description
Translate
Transito Bolivar is a third generation family business runned by women. Our grandfather bought it in 1940 and it has been part of the family ever since.
The farm is located in the area of Colomba, Quetzaltenango where coffee farming began in Guatemala. El Transito Bolivar sits right below the mountains that surround volcan Santiaguito which provides generous amounts of ash that serve as natural fertilizer. The mountains provide a stable humid microclimate. Our plantation ranges in altitude of 1200 to 1400 mts over sea level. We have currently renovated 70% of our coffee trees with Catuai, Caturra, Catimor and Sarchimor varieties. In the renovated areas, the farm has kept a variety of native and old trees for shade and has planted Inga trees to fix nitrogen in the soil, We strongly believe in protecting and promoting diversity of flora and fauna and the adequate use of natural resources. The farm is a member of Women in Coffee Association.
Awards
Team
---
Owner
Coffee production
Amount of coffee trees

1120000

Average annual production

25000 Bags of 60kg
Awards
National Winner in Cup of Excellence - Naturals

2016