Previous offers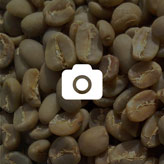 BR-111-201708 • Past harvest
São Silvestre STL 03/17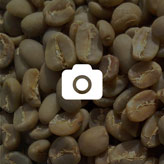 BR-112-201708 • Past harvest
São Silvestre STL 08/17
BR-327-202007 • Past harvest
8th place: GR1044/9 Yellow Icatu São Silvestre Farm Anaerobic Fermentation 80h
Tropical fruit, Rummy, Red ripe fruit
Yellow Icatu
87.5 points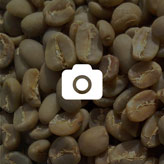 BR-294-202008 • Past harvest
STL009/20 Yellow Icatu Anaerobic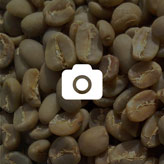 BR-292-202008 • Past harvest
STL007/20 Yellow Icatu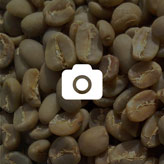 BR-293-202008 • Past harvest
STL008/20 Yellow Icatu Anaerobic
BR-381-202007 • Past harvest
STL 003/20 - Ismael Andrade - Yellow Catuaí - Fazenda Capim Branco
Herbal, Pip fruit, Toffee
Yellow Catuaí
84.5 points
About
Ismael Andrade
What differentiates your coffees from other growers?
Award-winning farm, leader in specialty
Description
Translate
The Andrade family history began in 1901, with their ancestors at Capim Branco Farm, in Carmo do Paranaíba, High Cerrado, state of Minas Gerais. With the aim to produce high quality coffees, the new generation of Andrade family established their farms in this region during the 70's.
This region has an altitude between 1.100 and 1.200 meters, which provides ideal conditions for growing coffee due to its perfect balance of wet and dry seasons. In the early 90´s, with the need for expansion of coffee production, quality and volume improvement, the brothers acquired São Silvestre farm in Serra do Salitre, state of Minas Gerais. This farm produces high quality coffees because of its terroir and average altitude of 1.200 meters. Combined with the natural conditions of the region, the correct management of crops, crop planning and post-harvest with selection criteria of cherries, grains and natural drying, the results are excellent quality, award-winning beans, appreciated worldwide.
Certificates

Awards
Social networks
Team
---
CEO
---
COO
---
Partner
Statistics
Relationships with Roasters in

Switzerland and Romania

Average orders per roaster

7
Coffee production
Altitude range

1120m - 1220m

Amount of coffee trees

4000000

Average annual production

20000 Bags of 60kg
Trusted by
Awards
Cerrado Mineiro Regional Award (10th place)

2015

Cerrado Mineiro Regional Award (9th place)

2015

Cerrado Mineiro Regional Award (2nd place)

2015

Cerrado Mineiro Regional Award (1st place)

2016

Cerrado Mineiro Regional Award (8th place)

2017

Cerrado Mineiro Regional Award (4th place)

2017

Cerrado Mineiro Regional Award (2nd place)

2017

Cerrado Mineiro Regional Award (4th place)

2018

Cerrado Mineiro Regional Award (1st place)

2018

Cerrado Mineiro Regional Award (5th place)

2020

Cerrado Mineiro Regional Award (4th place)

2020

Aroma BSCA (3rd place)

2019

Cup of Excellence Winner (17th place)

2016

Cup of Excellence Winner (12th place)

2017

Cup of Excellence Winner (8th place)

2017

Cup of Excellence Winner (26th place)

2020

Cup of Excellence Champion (1st place)

2018

Cup of Excellence Winner (33th place)

2018

Cup of Excellence Winner (4th place)

2017