Available lots
The grower is currently offering these coffees on Algrano. Reach out to the grower directly to ask what is coming!
Order free samples
Show all grower lots
ET-103-202012
Halo Beriti Carbonic Maceration Micro-lot
Free samples available
ET-106-202012
Yirgacheffe UG
Free samples available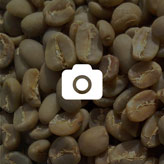 ET-99-202012
Aricha Natural Grade 1
Free samples available
ET-100-202012
Yirgacheffe Grade 2 Fully Washed
Floral, Orange, Dark fruit
Heirloom
87.0 points
Free samples available
ET-101-202012
Aricha Natural Grade 3
ET-102-202012
Halo Beriti Winey Fermentation Micro-lot
ET-104-202012
Halo Beriti Anaerobic Micro-lot
ET-105-202012
Guji Natural Grade 4
Previous offers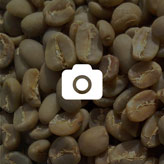 Past harvest
ET-85-202001
Boledu Aricha Gr.3
Past harvest
ET-64-201901
Aricha Gr 1 Natural
Floral, Blueberry, Red ripe fruit
Heirloom Varieties
87.0 points
Past harvest
ET-88-202001
Natural Gedeb Halo Beriti
About
Mebratu Aynalem
Description
Translate
BOLEDU Industrial is the operator of washing stations in Yirgacheffe district (Konga, Gedeb, Aricha) and Guji district. We have integrated supply chains with our farmer out-growers in both districts and are organically certified, maintaining traceability throughout the supply chain to ensure the best quality.
Founded in 2018 by two friends abiyot ageze and mebrahtu aynalem,the company aims to work with farmers in partnership to showcase the best of their coffee by bringing the best practices for coffee preparation & management to Ethiopia and the regions where we work.
Certificates

Awards
Social networks
Team
---
co founder
Statistics
Relationships with Roasters in

Switzerland, Germany, France, United Kingdom, Greece, Italy, Lithuania, Netherlands, Poland, Portugal, Romania, Sweden, and Slovakia

Average orders per roaster

2
Coffee production
Altitude range

1800m - 2200m

Average annual production

12000 Bags of 60kg
Awards
Taste of Harvest 6th Place in Natural Category

2020