Available lots
The grower is currently offering these coffees on Algrano. Reach out to the grower directly to ask what is coming!
Order free samples
Show all grower lots
CR-38-202012
Don Claudio Natural
Raspberry, Candy-like, Greek yogurt
Caturra, Catuai
86.0 points
Previous offers
CR-86-202011 • Past harvest
Juan Lopez - Natural
Raspberry, Tropical fruit, Rummy
Caturra, Catuai
86.0 points
CR-87-202012 • Past harvest
Senel Campos - Yellow Honey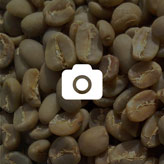 CR-28-201901 • Past harvest
Chiripo
CR-35-201901 • Past harvest
Juan Lopez - Semi Washed
CR-39-202012 • Past harvest
Don Claudio Washed
Citrus fruit, Greenish, Dark berries
Caturra, Catuai
84.0 points
About
Coopeagri El General R.l.
What differentiates your coffees from other growers?
Traditional coop in Pérez Zeledón w/ high quality
Description
Translate
CoopeAgri was founded on 25 November 1962 in San Isidro de Pérez Zeledón. Today with more than 6,000 active members, it has become a leading company that has driven economic growth in the southern part of Costa Rica.
In the 1950s and 1960s, Pérez Zeledón had a very poor road infrastructure, which made coffee trading difficult. It was in the hands of private enterprise, which reduced producers' participation in the value chain. A group of local people saw that the needs of coffee producers could lead to the birth of a cooperative organisation, and it was in 1960 when this group set up a coop, then with 391 associates. Fairtrade premium-funded projects include a medical clinic, community store and the construction of 160 coffee stores over an area of 90 square kilometres. Farmers deliver their coffee to the stores for collection and transport to the washing station, saving them considerable time and expense. An interest-free loans scheme for growers makes much-needed credit available. Our main brand is Café Don Claudio, a coffee that comes from the surroundings of the Chirripó Mountain, which is the highest in all Central America.
Certificates