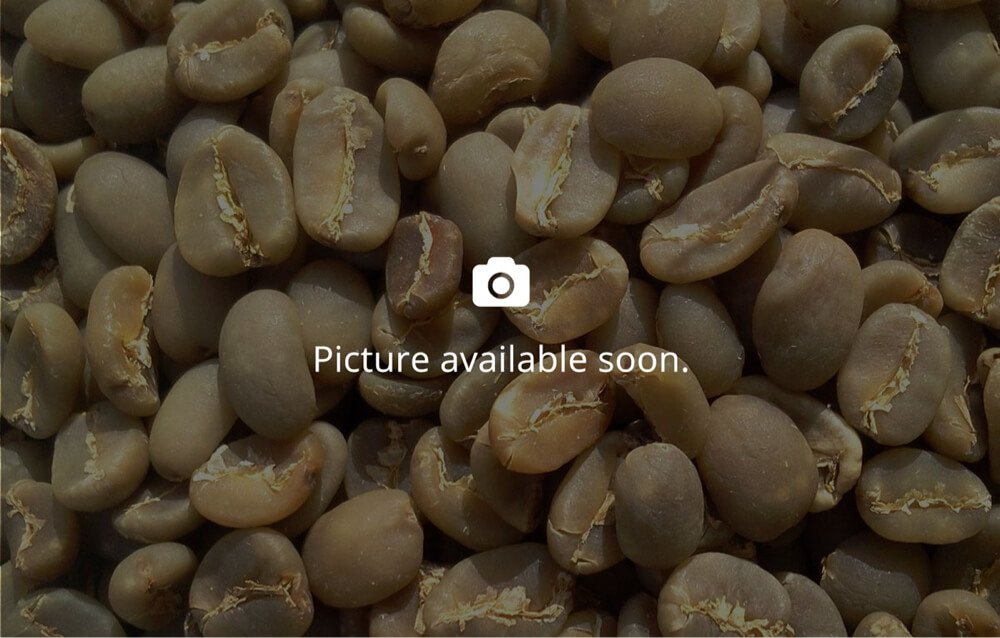 The process
Café colhido no mês de Agosto no melhor ponto de maturação, lavado separando cerejas e os boias .Todo o processo demorou 28 dias.
Catuai Vermelho Natural 15 sacas 16up pronto
$5.33 USD / kg

FOB

Conventional (no certification)
Origin

Variety

Catuai Vermelho

Process type

Natural/Sun Dried

Altitude range

1100m - 1250m

Harvest period

August, 2020 - August, 2020

Algrano's cupping score (SCA)

84.0 points

Updated November, 2020
Samples are unavailable
Shared shipments unavailable
Custom shipments unavailable
Doorstep delivery unavailable

We are unable to arrange delivery to your roastery
Brazil
Single farm
FairTrade
17 sales on Algrano
2 Average orders per roaster
10 Roaster relationships
Seller relationships with Roasters in
Trusted by
Small awarded farm led by new generation
I am Augusto Borges Ferreira, a fourth-generation farmer of the Borges and Ferreira families, Business Administration graduate and a member of the APAS Coffee cooperative. My farm, Fortaleza, is located in the Mantiqueira de Minas mountains in the South of Minas Gerais, with altitudes between 1090 m and 1280 m and average rainfall between 1250 mm and 1400 mm/year. The property is surrounded by riparian woodlands and has two water springs. It is divided into 10 plots: Capadócia, Arrozá, Pedreira, Jacaré, Guatambu, Engenho, Abacateiro, Mangueira Bira and Pereira. I have been investing in quality for more than 10 years as part of APAS, where I also learned about the principles of sustainability in coffee production. I have also rented another plot with two friends, called Project AAA (which stands for Augusto, Ademilson and Alessandro). Sítio Quilombo is located in the town of Campanha and has high altitudes that best produce specialty grades. Quality is not the only reason why my coffee is special. The people I work with at the farm are also really important for the entire process. We pay our collaborators well so that they want to get better at what they do. Take Gustavo, for example. He started moving coffee on the patio and I pushed him to learn more. Today he knows how to roast in the IKAWA, he can create blends and cup. Danilo "Costelinha" is another young lad that operates the mechanical harvester. He earns 3 times more than the local average for the same job and is a top-notch worker! My team is like my family. And my actual family is also very supportive of what I do. My father wasn't keen on me becoming a coffee farmer in the beginning because it didn't pay well, but when I started improving the quality and winning competitions he realized there is a future in coffee. I changed the name of our business from Fazenda Fortaleza (I mean, how many farms called Fortaleza are there in Brazil? Hundreds!) to Capadócia. It's Portuguese for Cappadocia, the region in Turkey where they fly air balloons. I never flew in a balloon but I find it beautiful! From a balloon, you can kinda see miles ahead. It's like coffee, you know?
Translate
The process
Café colhido no mês de Agosto no melhor ponto de maturação, lavado separando cerejas e os boias .Todo o processo demorou 28 dias.
Coffee Quality Evaluation
Algrano
Cupped: November, 2020

Ademilson Noiman Borges (Seller)
Cupped: September, 2020

SCA Score

Algrano

84.0

Ademilson Noiman Borges (Seller)

86.0
Key flavor notes

Algrano

Milk chocolate, Toffee, Red apple, Cinnamon, Red berries

Ademilson Noiman Borges (Seller)

Milk chocolate, Brown sugar, Full-bodied, Prune
Quality comment

Algrano

Sweet, full bodied, with mild acidity with touch of cooked apple and cinnamon,

Ademilson Noiman Borges (Seller)

-
FAQ
---
Shipping
Once the ordering period ends we will consolidate all coffees in a shared container. During transport, your coffee is fully insured. We will keep you informed about the shipment status.
Upon arrival of the coffee at the warehouse, you can choose between 2 delivery modes:
Doorstep delivery: We will take care of transport to your roastery. We will provide your coffee fully insured until it is ready for unloading from the truck at your roastery.
EXW (ex. warehouse) means that we will provide the coffee ready for pick-up at the terminal of the warehouse. You are responsible for organising transport and insurance from the warehouse to your roastery.
Currently, we can deliver coffee anywhere in Europe, except Hungary. For all European buyers, the coffee will be provided custom cleared in any case. Roasters in Switzerland choosing EXW will be responsible for customs clearance.
Currencies
When calculating price, you can select your preferred currency: USD, CHF, EUR, or GBP.
2 payment methods are accepted on Algrano:
1. Buy now, pay later
Pay your coffee after its delivered in Europe. This option generates an additional fee, displayed in the shopping cart.
3. Pay 10 days after placing the order
We will send you a 10 day invoice straight after you placed your order.